PRO XP MEN'S Dansko Clogs - Black Burnished Nubuck
Remove this product from my favorite's list.
Add this product to my list of favorites.

PRO XP MEN'S Dansko Clogs - Black Burnished Nubuck
A removable cushioned footbed and slip-resistant outsole will keep you on-the-go in the Pro XP clog. Roomy toe box to allow toes to move comfortably - plenty of 'wiggle room'. Leather uppers and padded instep for comfort when walking. Lightweight construction reduces fatigue for everyday wear. Anti-fatigue rocker bottom keeps you moving all day long. Memory foam footbed delivers optimal cushioning and support. 
Dansko Pro XP
• Weight 1 lb
• Removable footbed with Roomy Toe box
• Certification for Slip Resistant to oil and wet surfaces
• Memory Foam Footbed offers maximum cushion. Arch Support is very good.
• Rocker Bottom with Anti Fatigue sole Provides support and comfort all day
• 1.75 Inches with platform height 3/4 inches1.75 Inches with platform height 3/4 inches
• It has all the features of stapled clog plus extra cushioning, certified slip resistant, memory foam footbed and lighter in weight.
By buying this product you can collect up to 19 loyalty points. Your cart will total 19 points that can be converted into a voucher of $3.80.
More info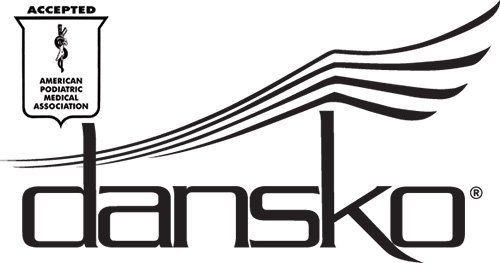 What's so great about the Dansko Pro XP?
The Pro XP from Dansko has a handful of features that make the shoes must-haves:
• Amazing footbed. The ProXP footbed is "triple density," made from ethylene vinyl acetate, polyurethane and memory foam. The combination gives you good rebound without sacrificing softness. Plus, the footbed is removable.
• Slip resistance. A bare foot naturally grips the ground as you move. When you wear a shoe, you have to depend on the outsole to create friction between the bottom of your foot and the walking surface. With a ProXP, your stride can be confident because the rubber outsoles exceed occupational slip resistance standards.
• Lightweight midsole. A heavy shoe means you put more force behind your step, which slows you down and puts you at risk for joint and stride-related problems. The midsole of the XP clog is lightweight and soft but remains strong enough to provide the lateral stability you need when turning and shifting.
• Leather. The footbed of the Dansko Professional XP is constructed from leather, which breathes extremely well. That translates to dry feet, and dry feet mean less bacterial growth and reduced foot odor.
• Upper design. One trend with shoes (particularly women's shoes) is for the toe box to narrow. ProXPs don't do this, leaving plenty of room for the toes to spread as they are supposed to during a step. The roominess means less chance of foot problems. The toe box still has plenty of reinforcement, however, so your feet stay protected. Overall, the upper follows the contours of the natural foot, giving you comfort from the first wear.
• APMA approval. The American Podiatric Medical Association fully approves Dansko Professional XP clogs. An endorsement by this association means that foot experts have scientifically analyzed the shoes and have found them to be beneficial for foot health.